A hideaway with a Special Claim.
Enjoy the spacious house and the historic park in complete privacy. With family and friends or for selected business events.
Living areas
Fireplace room
The fireplace room with its muted colors and classic furniture is the ideal room for larger, relaxed rounds by the open fire.
Library
Use the large round oak table, framed by an impressive library, for round table discussions or retreat meetings.
Dining room
Space for the most important meal of the day, your private celebrations, formal receptions and opulent banquets. From the sunny dining room, you reach the spacious terrace.
Meeting rooms
Concentrated work in larger and smaller groups, in strategy meetings, seminars or projects: Our large dining room and the separable small dining room with a round table can be equipped with seating to suit individual needs.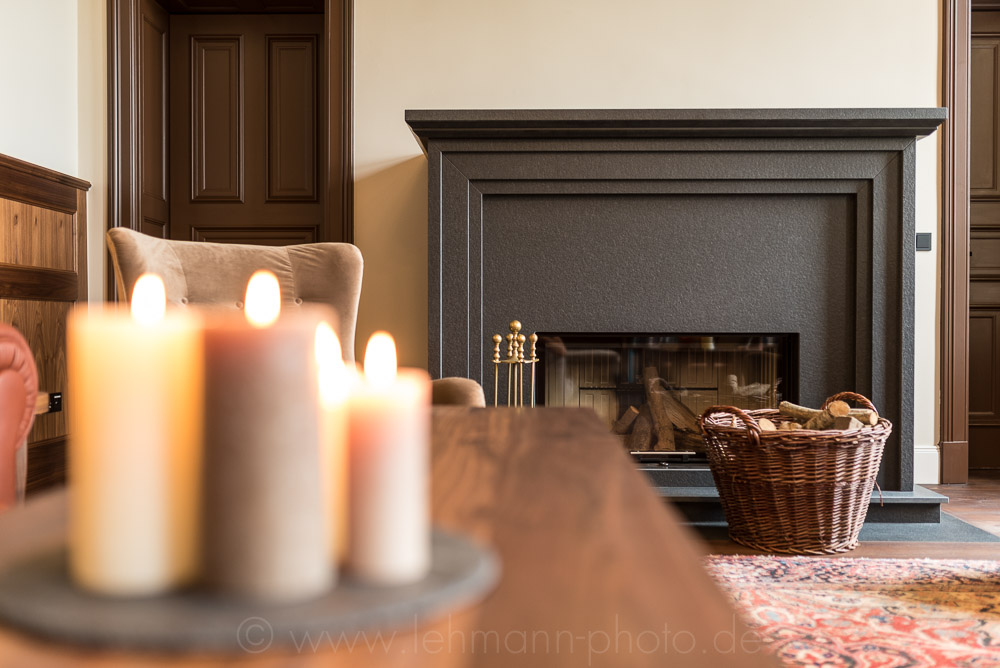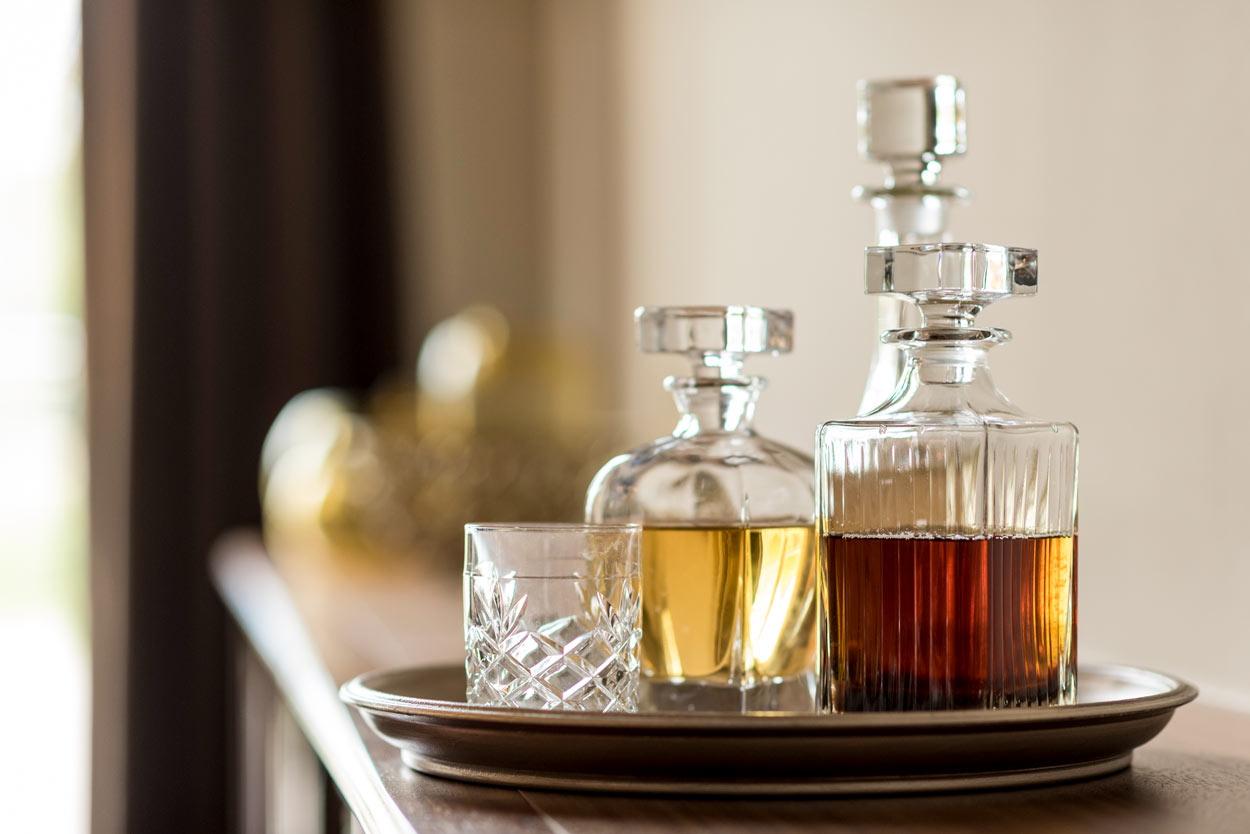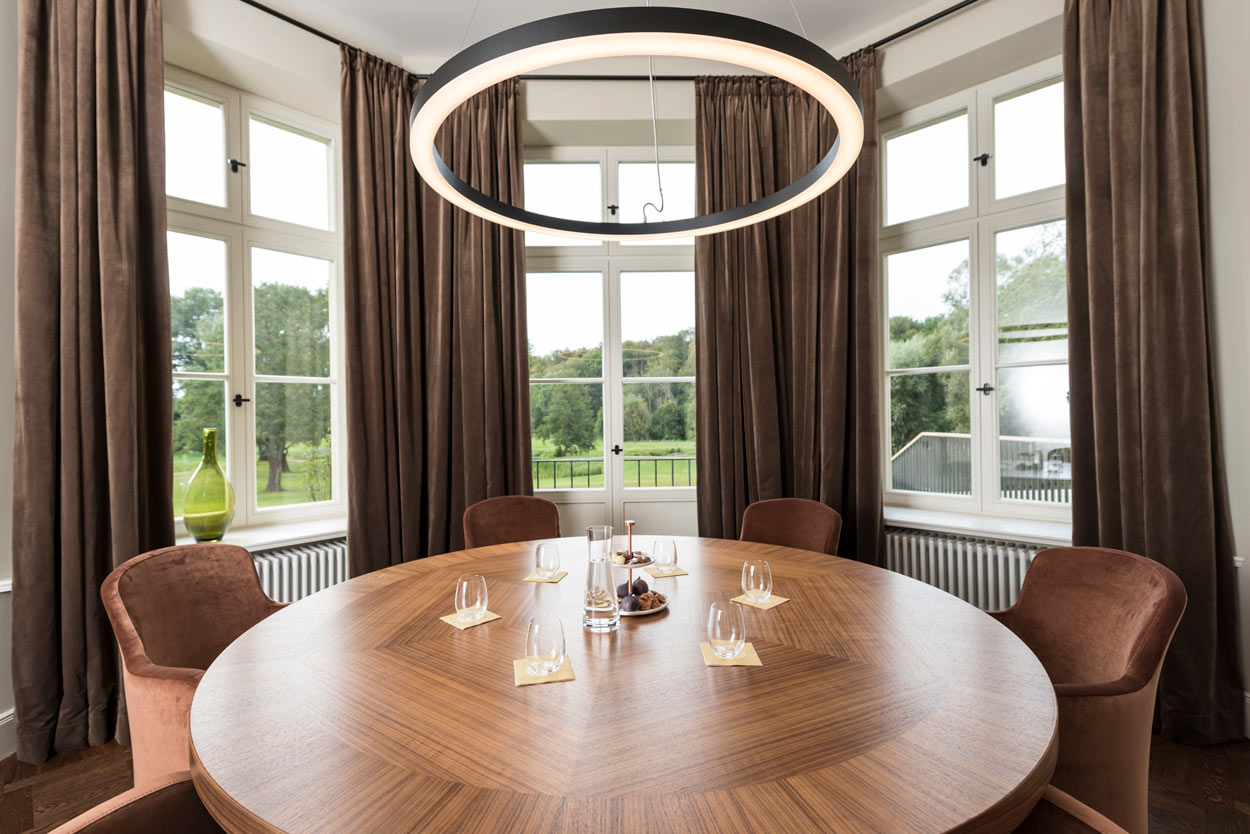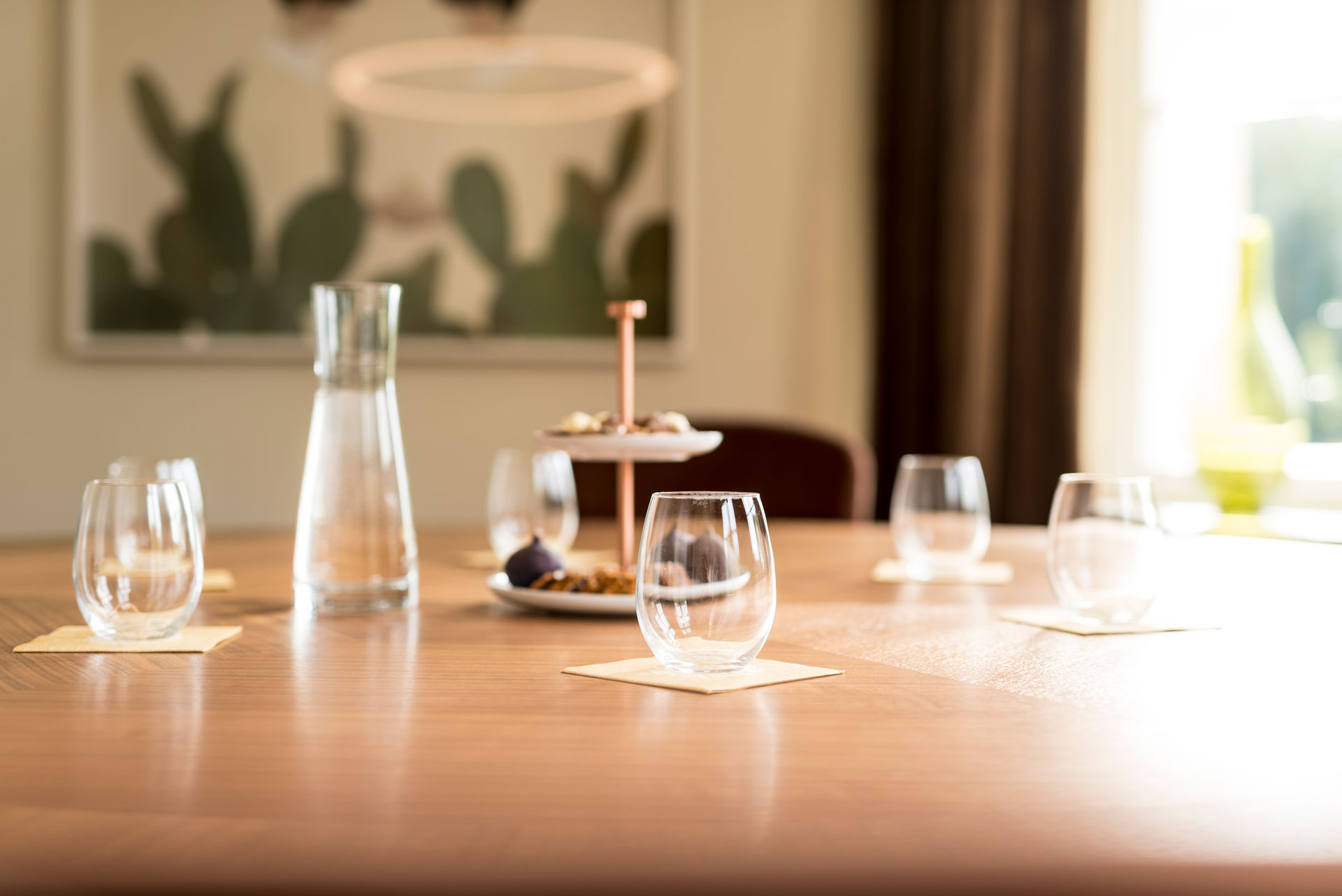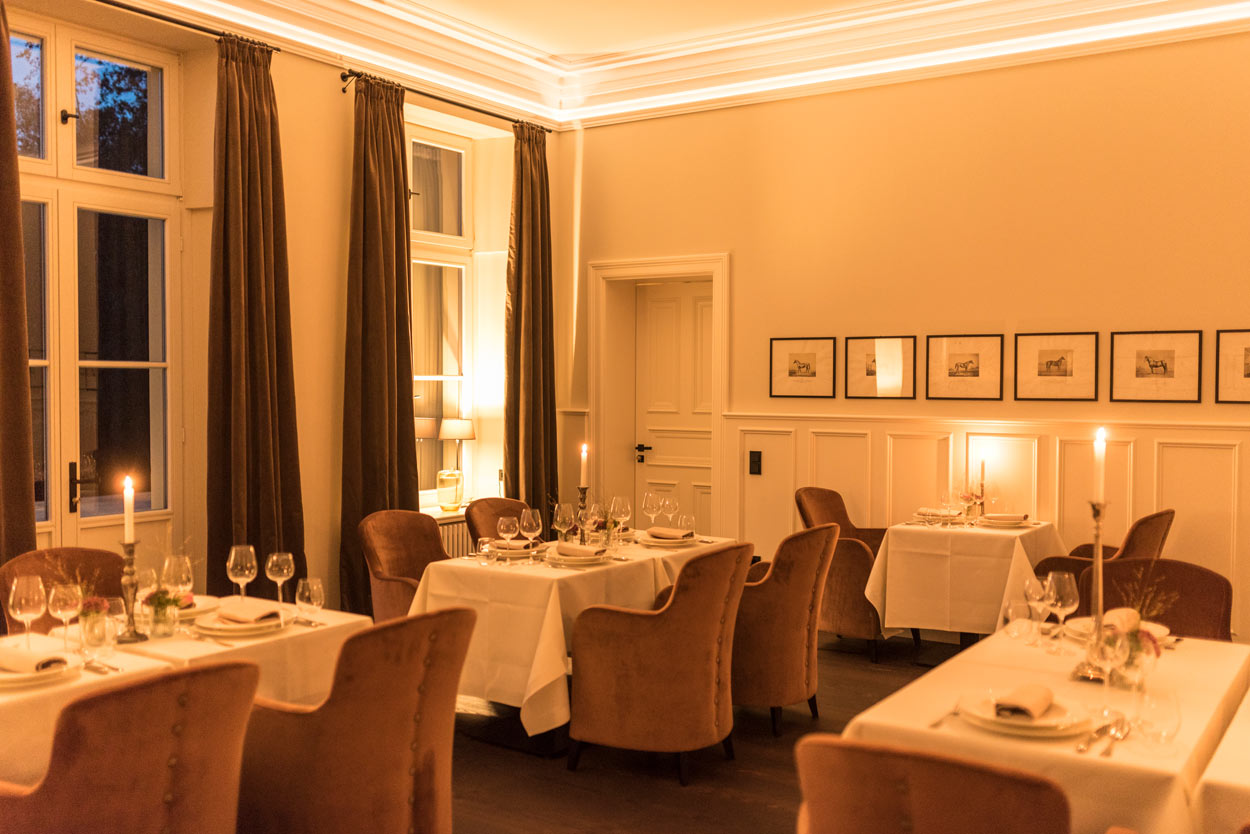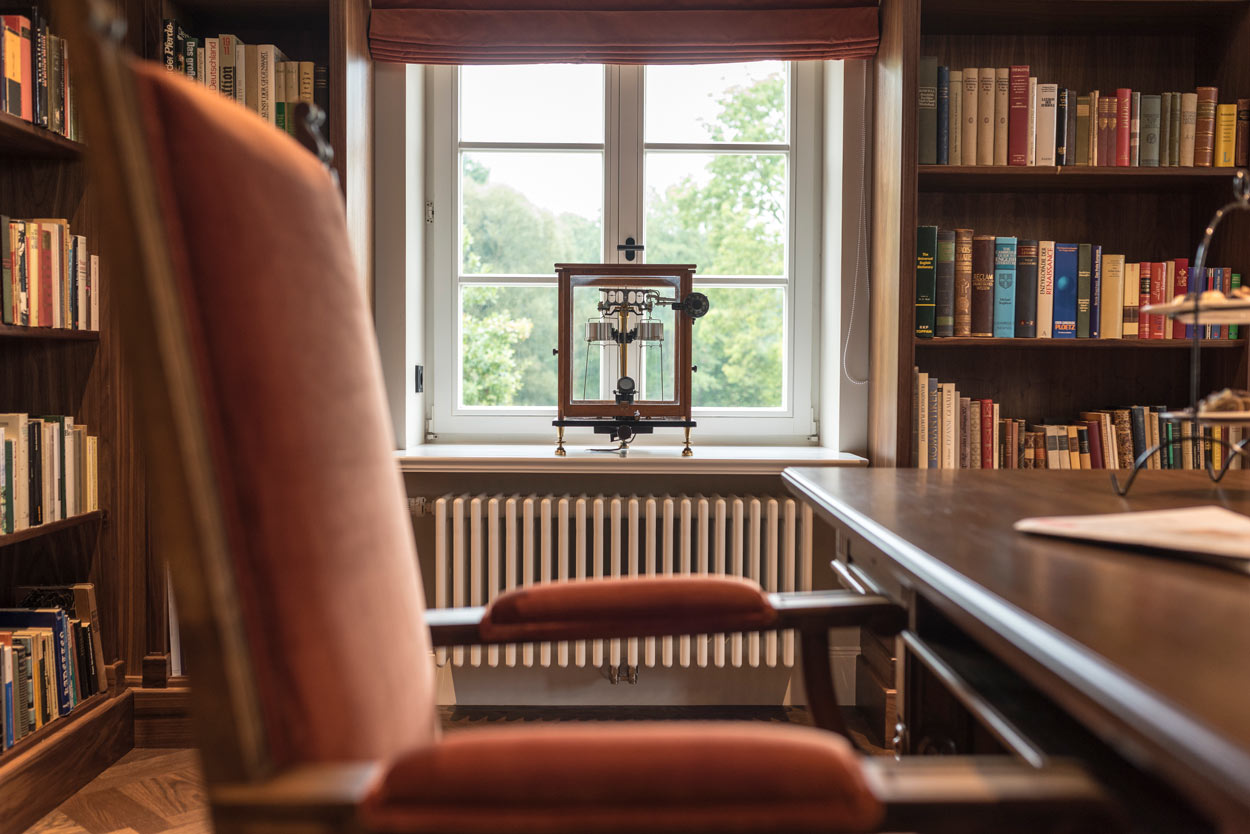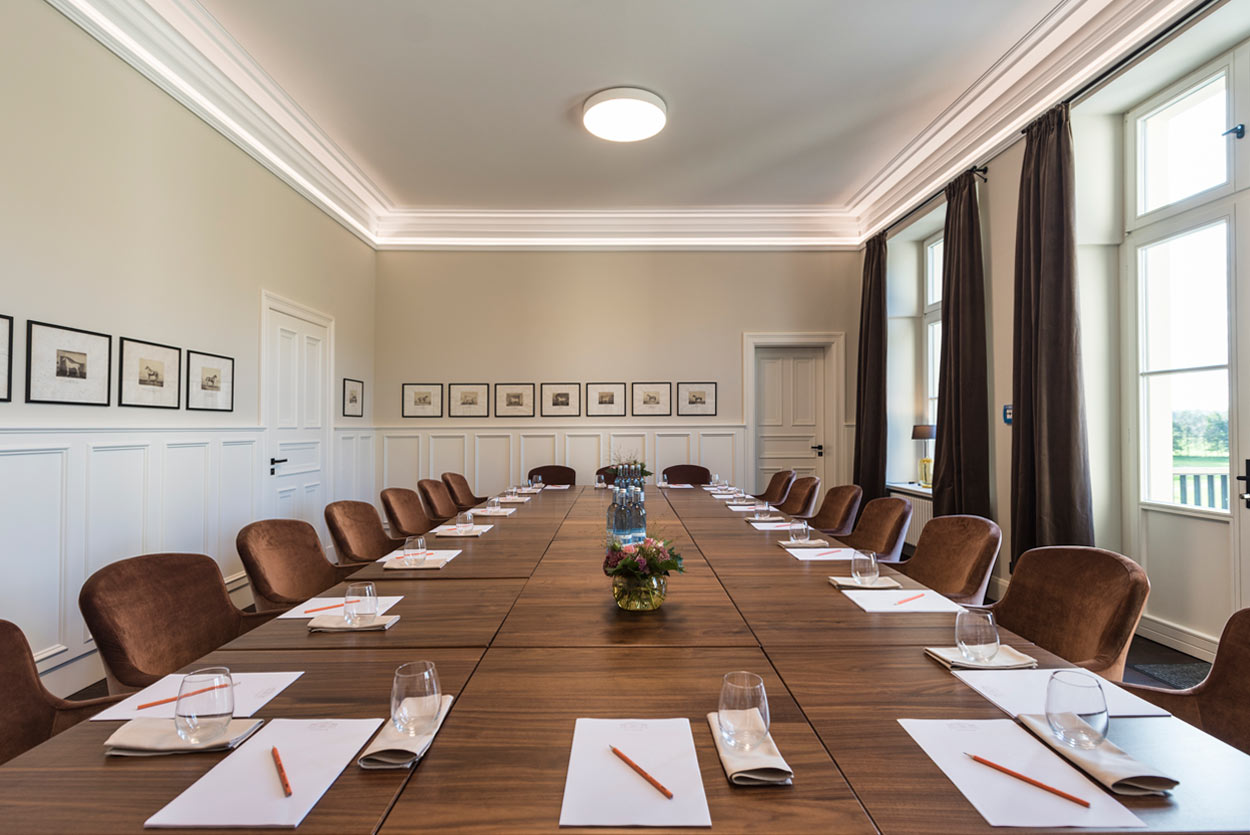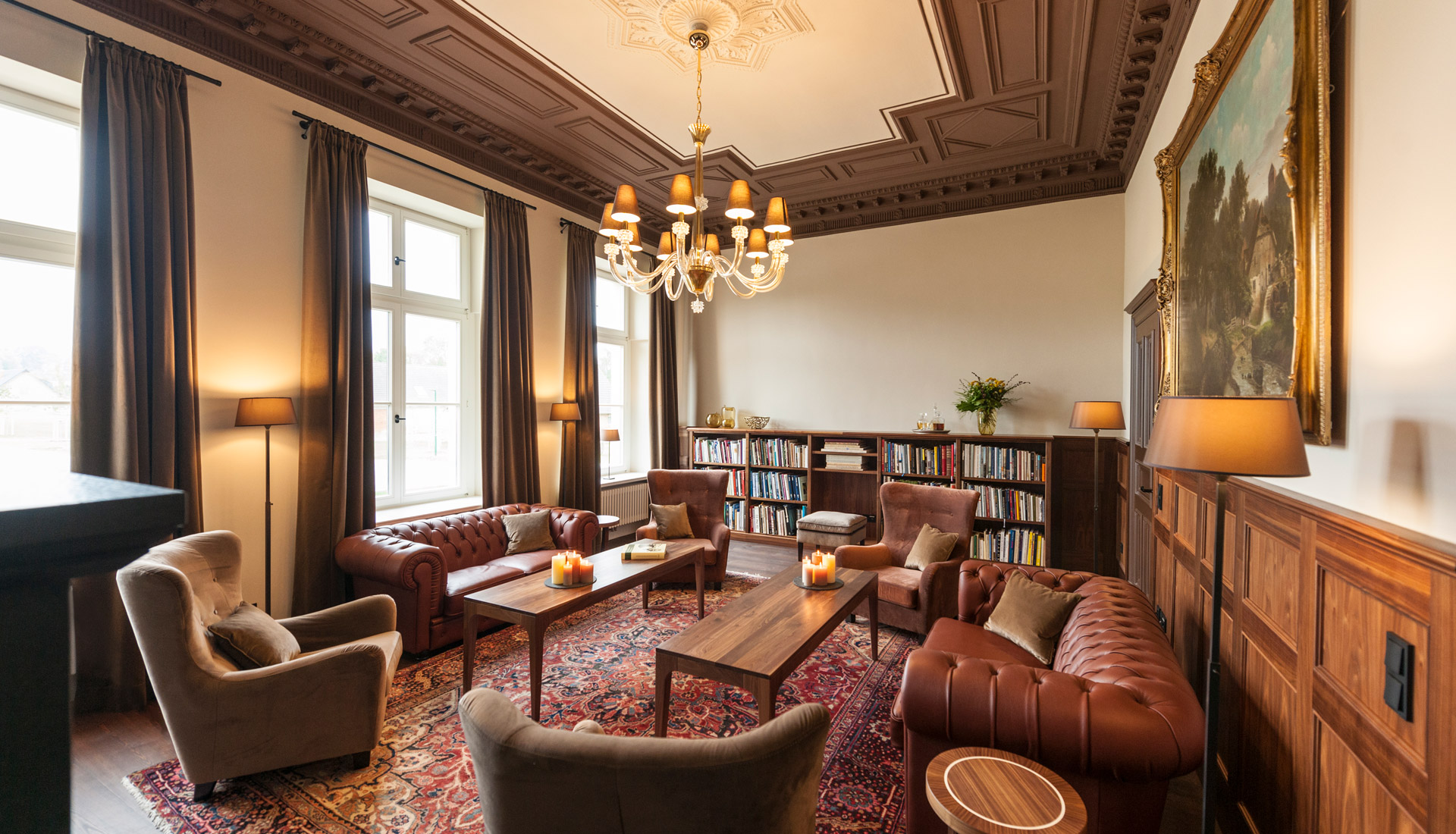 Kitchens
Use the kitchen according to your preferences: High-quality technical equipment awaits you here for dedicated hobby cooks or a hired chef. For events, a professional catering kitchen is available on the basement floor.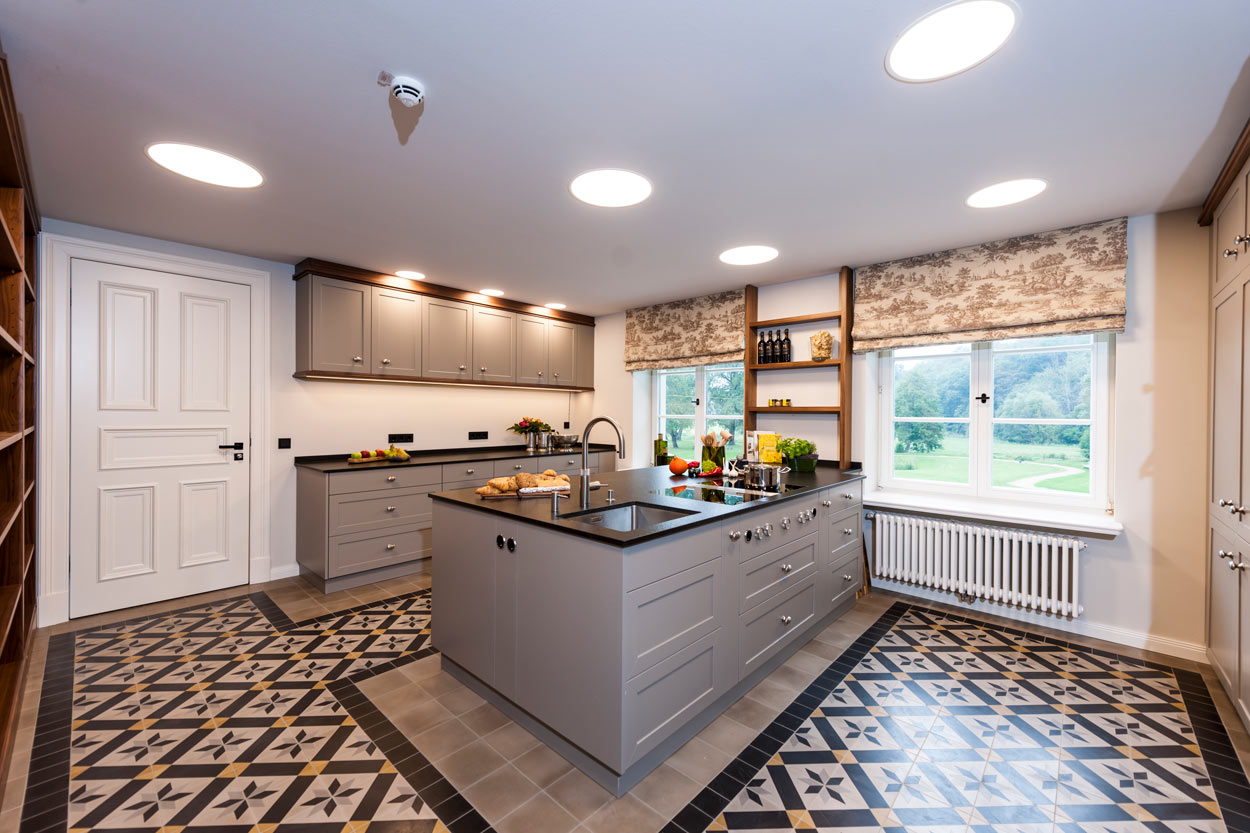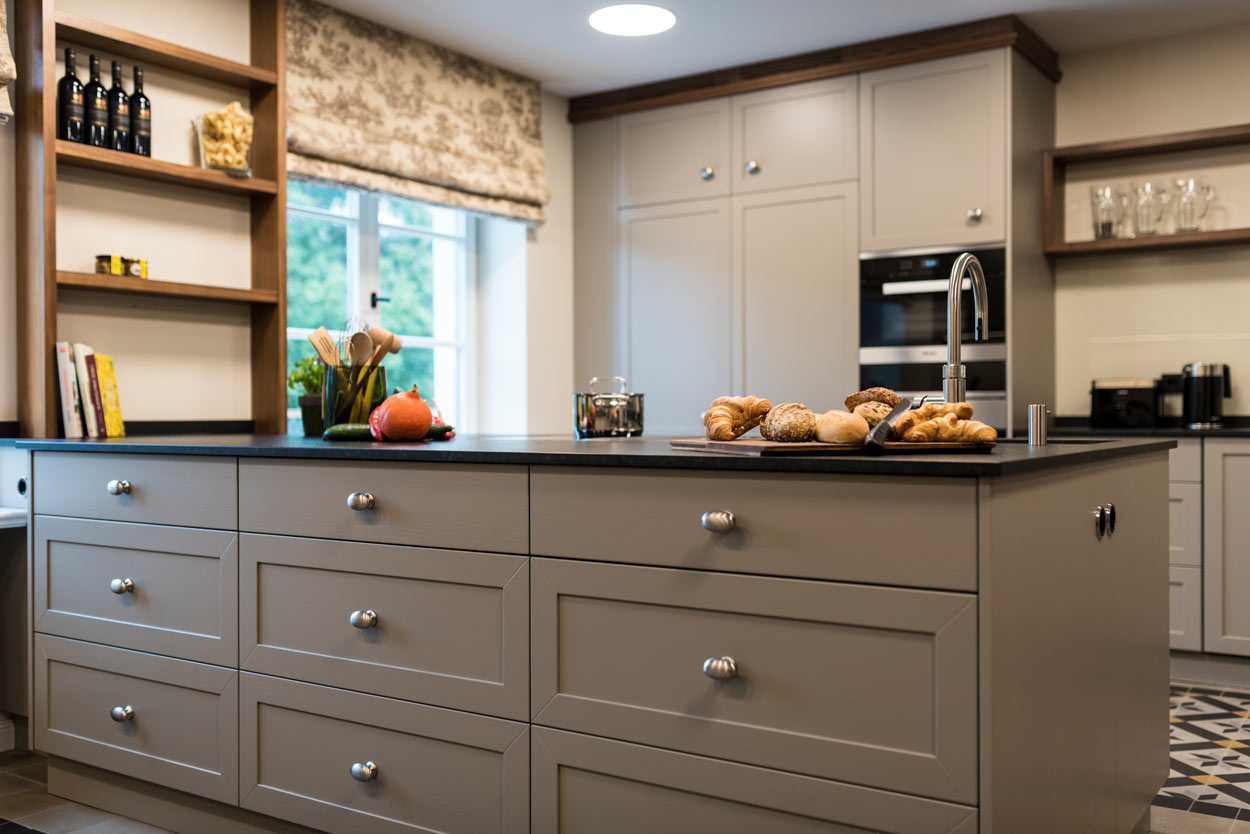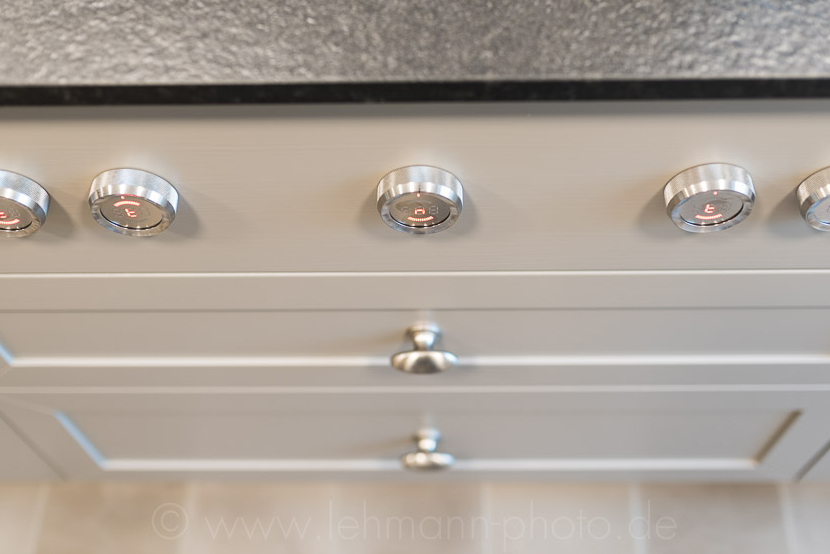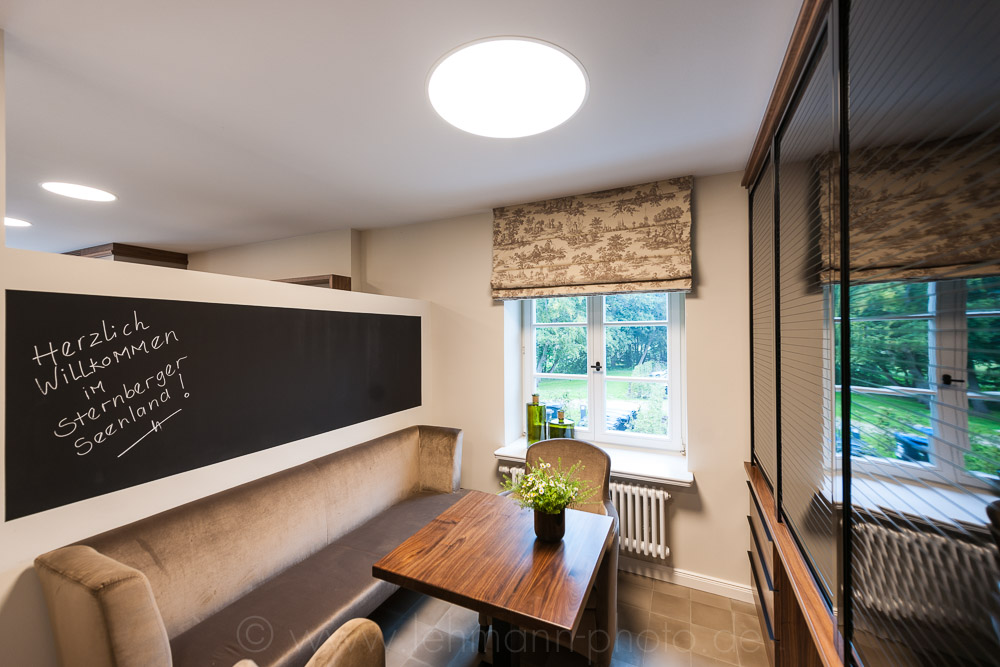 Garden & Park
Terrace
The spacious terrace connects the house with the park via a wide staircase. From up here you have a relaxing view of the garden and park. Wooden platforms on the stairs provide additional seating for garden parties or invite you to take a breather after a game of boules or volleyball.
Park
Outdoor seating looks out over the gently flowing river; under the old trees by the pond, field stones form a fireplace. The park is peaceful, but equally inviting to be active outdoors. A generously levelled area is set aside for garden parties.